A monogram is a great way to brand your wedding, from the invitation to wedding day accessories like programs, menus, cocktail napkins. It could even appear on your cake and, of course, your thank you cards.
As a calligrapher and stationer, I love creating monograms! What's especially great about hand lettering a monogram is being able to intertwine the letters to visually unite them. It's so meaningful for a wedding and the hand lettering adds such a personal touch.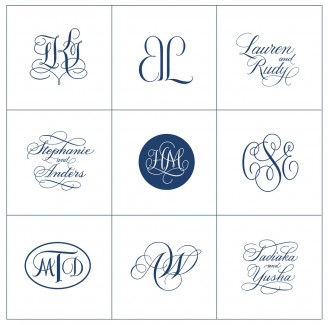 A note on monogram etiquette~ It is preferred to not use your married monogram until after the wedding ceremony. For save-the-dates, invitations and ceremony programs, use a monogram with just your first initials or first names. Of course, that same monogram can be used at your reception. If you are introducing your monogram at the reception, feel free to use your married initials.
Here are a few of my favorite projects that incorporate monograms. I loved designing them!
Click here to see more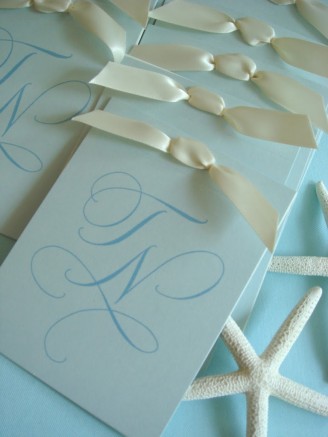 Ceremony Programs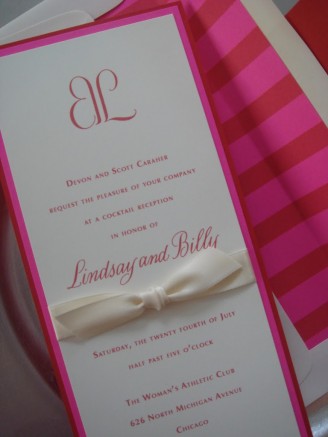 Engagement Invitation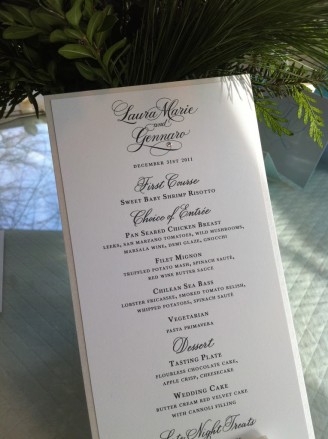 Wedding Menu