I am thrilled to share images from Engage!13: The Biltmore Estate, the latest Engaging Concepts luxury wedding summit.
Rebecca Grinnals and Kathryn Arce are the masterminds behind these fabulous events and working with them is always a wonderful experience.
I was honored when they asked me to create the lettering for the logo and branding. Collaborating with their top notch design team was a delight. Seeing my work beautifully integrated into the luxury experience of Engage and the Biltmore awed me. The craft and attention to detail was magical.
The fabulous designers I worked with included Heather Arak and Susan Turnock from Gifts for the Good Life, Nathan Kanofsky from Arak Kanofsky, Trisha Hay, Kristy Rice from Momental Designs, Vanessa Kreckel from Two Paper Dolls and Ross Tanner from Flosites.  Love you all!
Here's a look at some of the hand lettering with images of the beautiful signage and swag that it appeared on.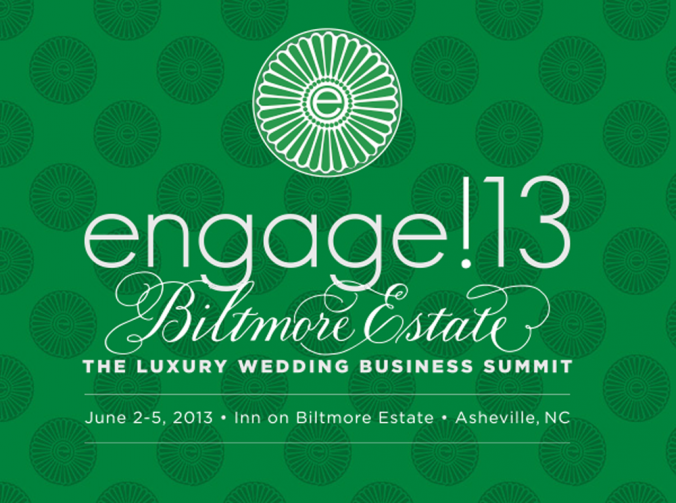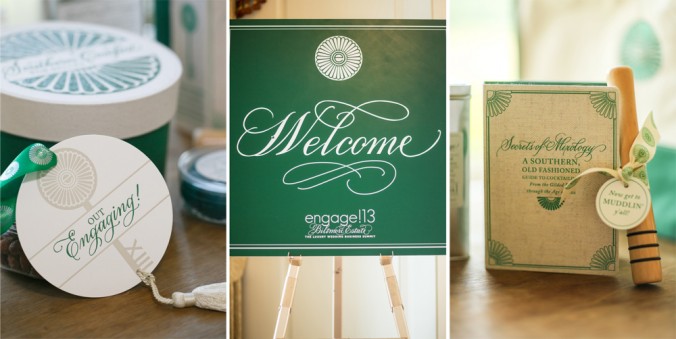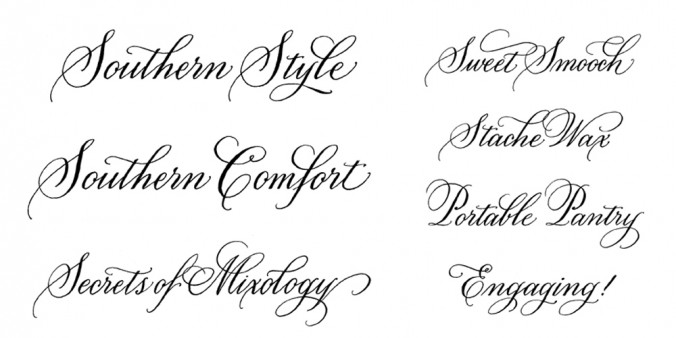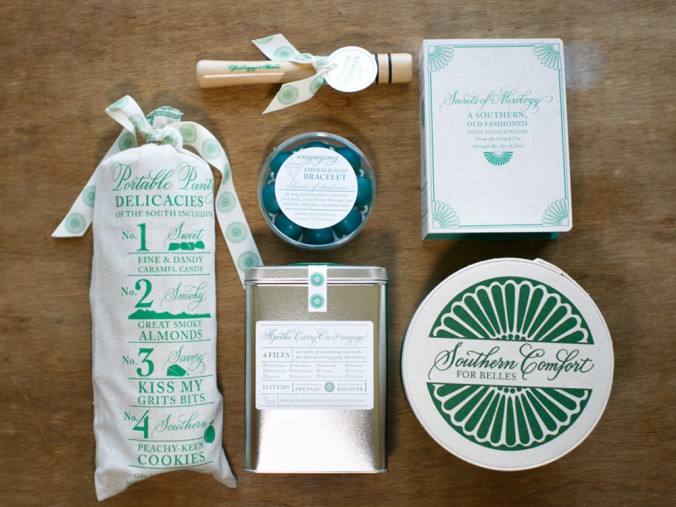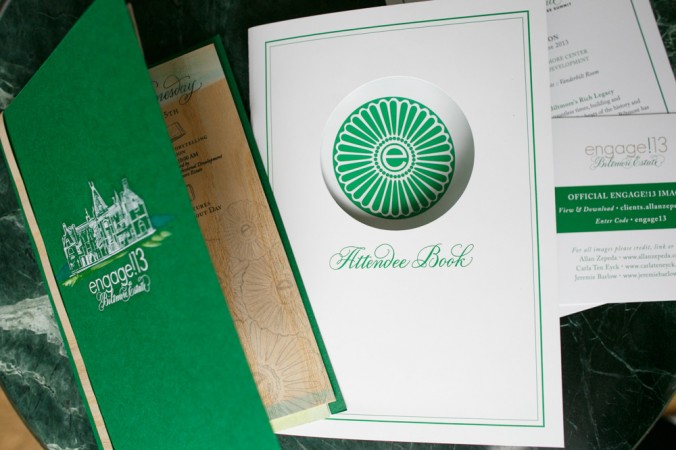 Working closely with Heather Arak, I created the icons below that showcase the Engage "E" woven into a lattice design that evokes the Vanderbilt monogram used throughout The Biltmore Estate.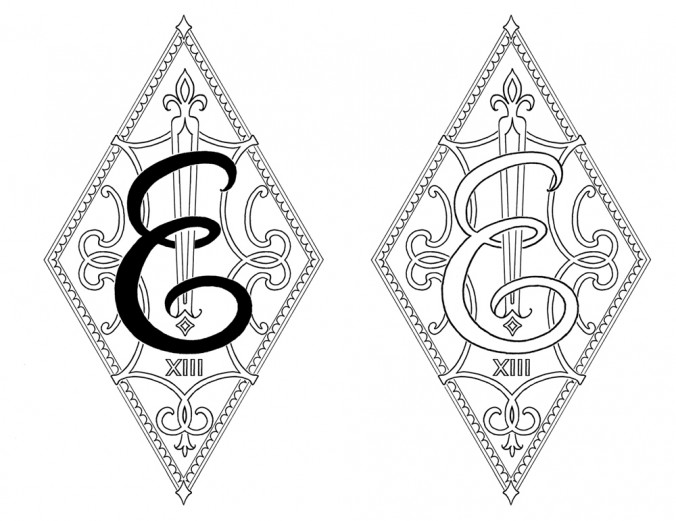 Seeing the Biltmore House lit up with the icon for the Gala festivities took my breath away!  Heather tweeted the Biltmore House image below with the hashtag 'careerhighlight' and I couldn't agree more!  The ice sculpture is mighty cool too!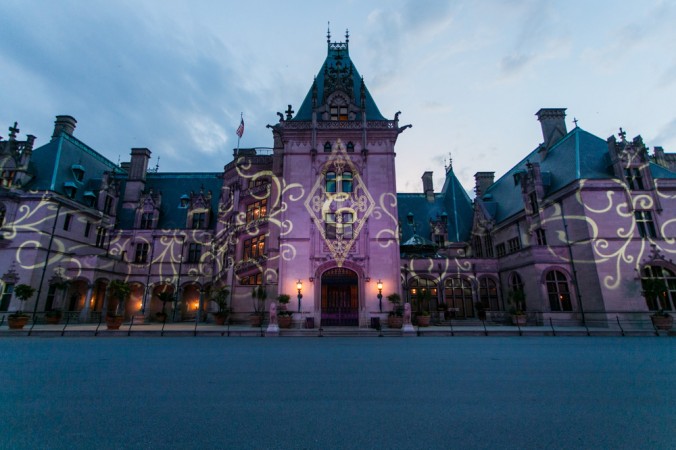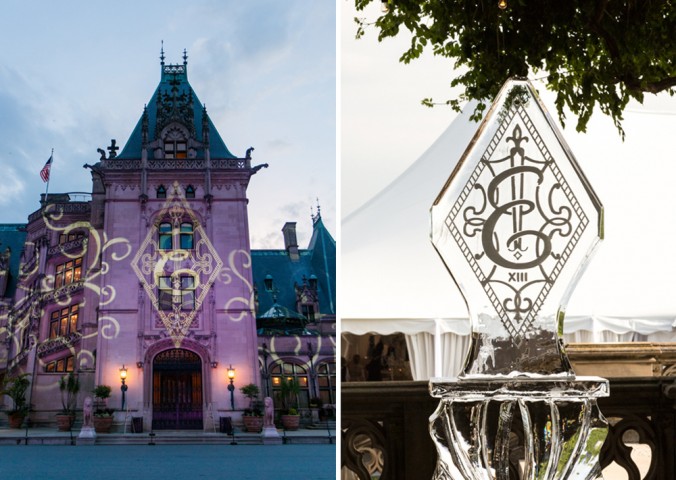 With Kathryn Arce and Rebecca Grinnals in Gatsby-inspired finery.
Thank you both!  Engage!13 was awesome!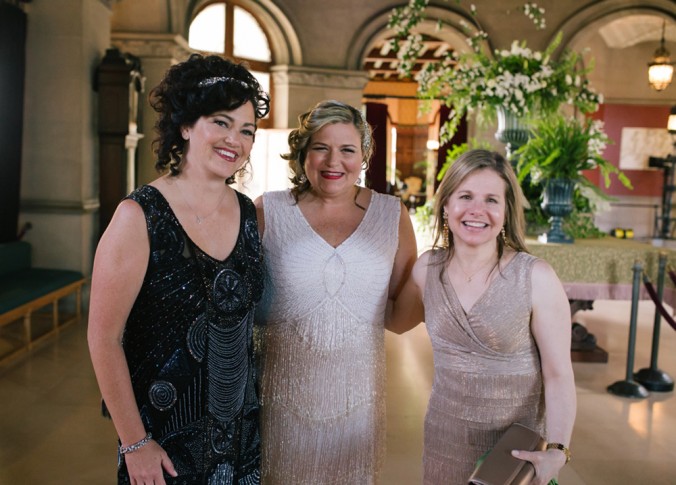 My good friend Cassandre Snyder posted an in-depth look at this amazing event here complete with more gorgeous images.
A huge thank you to The Biltmore Estate and to the amazing photography team- Allan Zepeda, Carla Ten Eyck, Jeremie Barlow and Andrew Henderson for the gorgeous photos.
I Do Films captured the event in two wonderful videos:
Days 1 & 2: http://vimeo.com/67724505  Day 3: http://vimeo.com/67736554